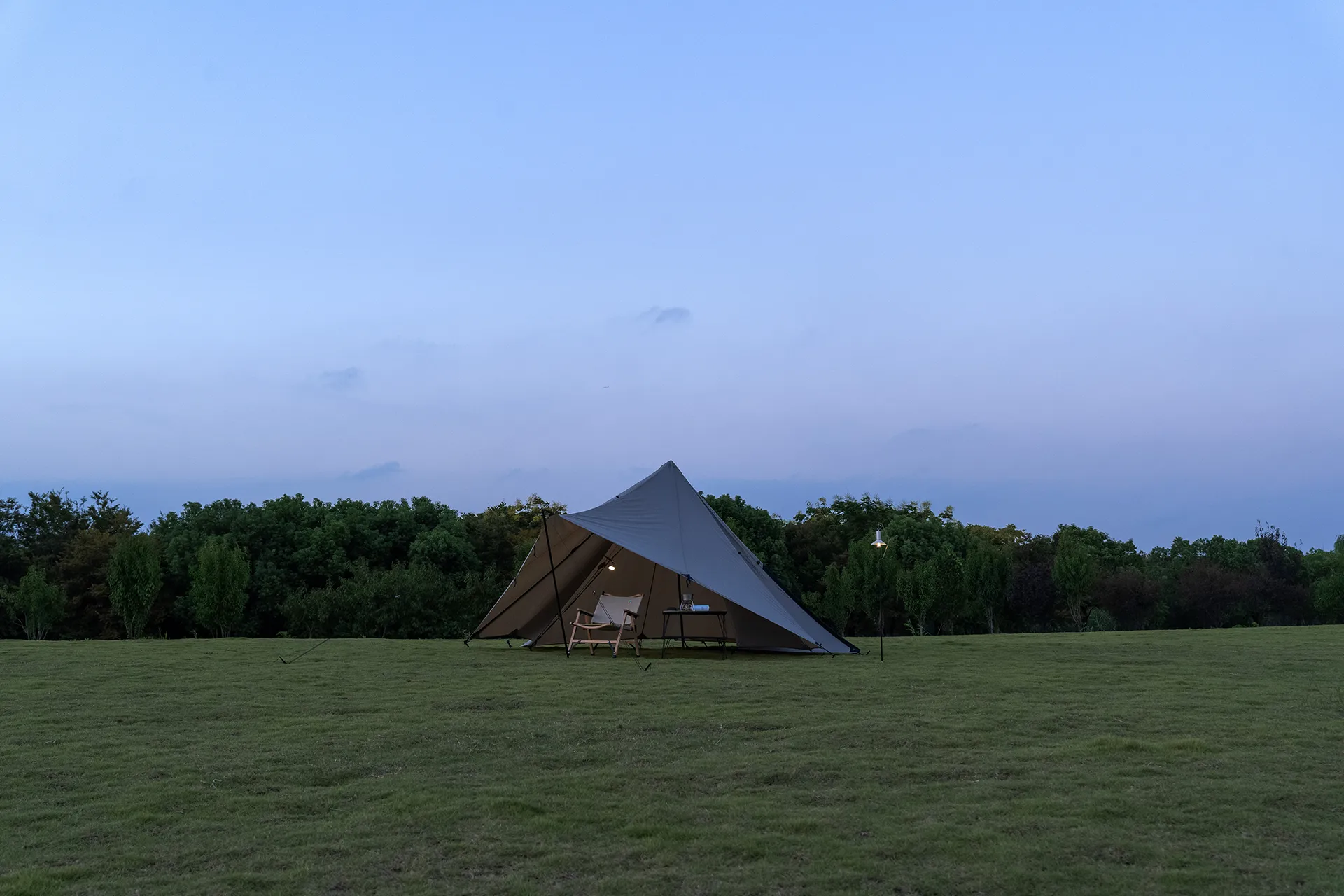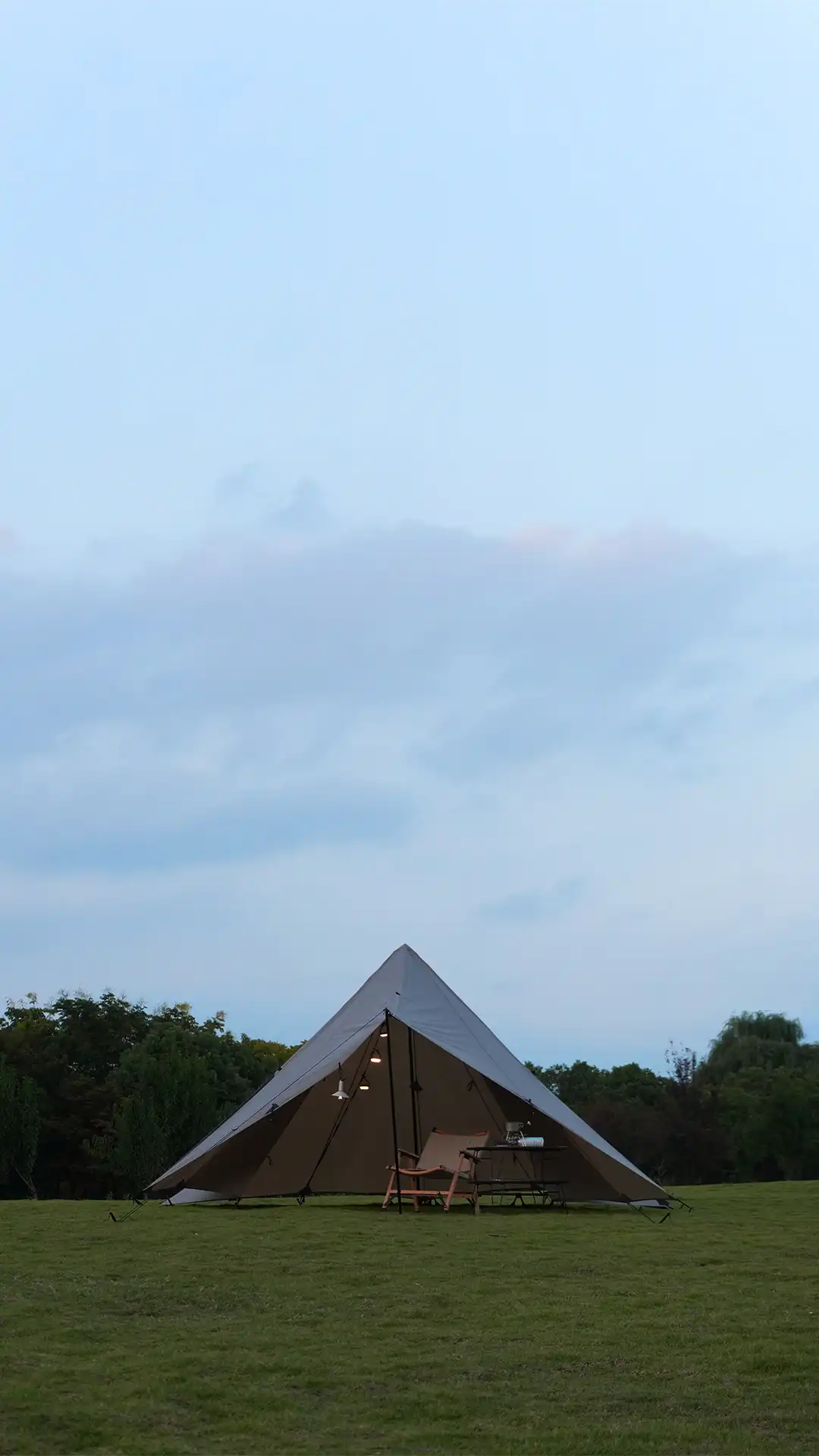 Back to the basics
To live outside, you don't really need all that extra stuff. Life goes back to the basics, might as well let the tent be so. After all, a tent is basically just one big piece of fabric.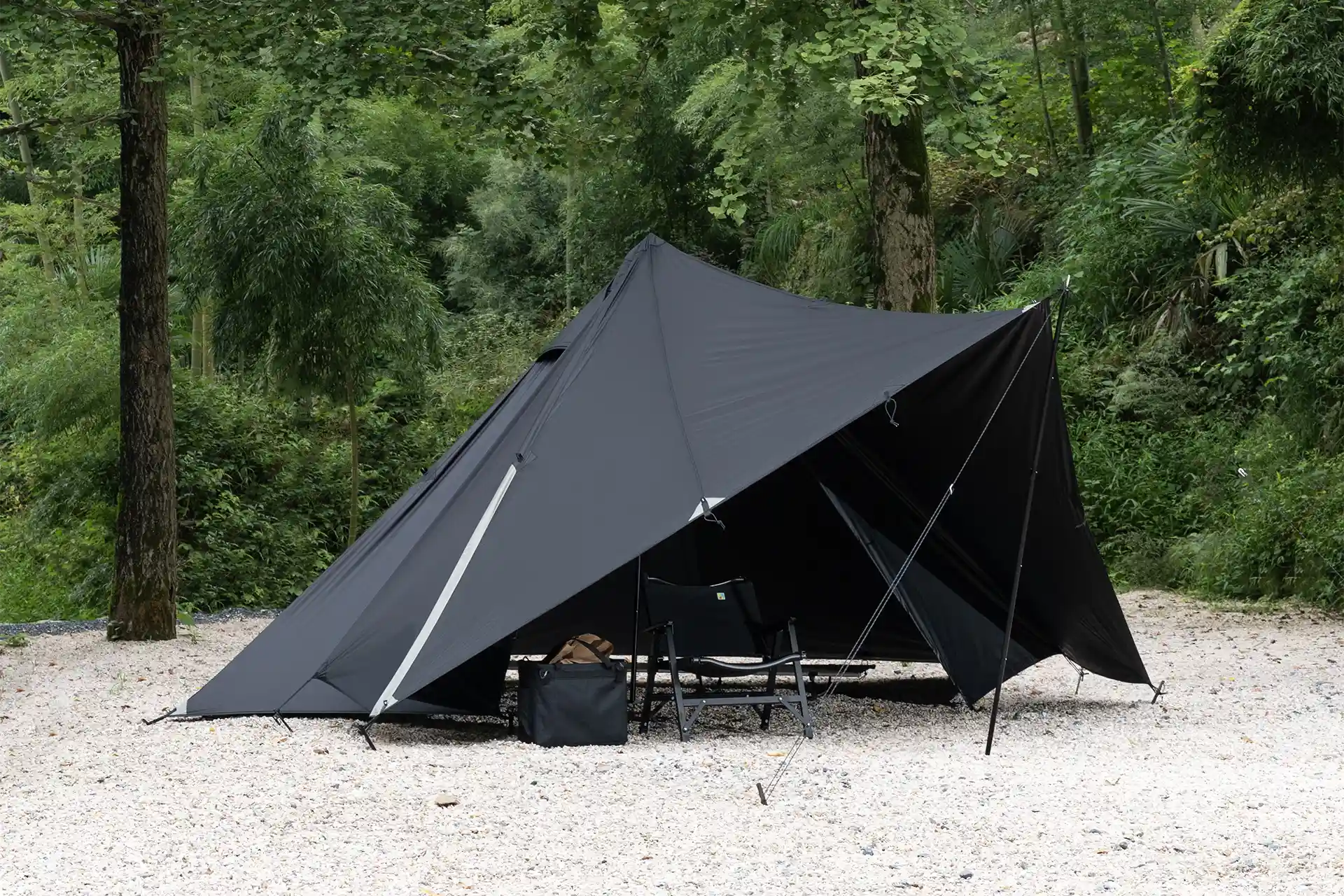 Our new tent Origami is exactly that – a flat piece fabric. Its basic design has opened for endless possiblities. Just like its name indicates, Origami can be folded and pitched into various set-ups. From wide-open to fully enclosed, it is suitable for use in a variety of scenarios and weather conditions.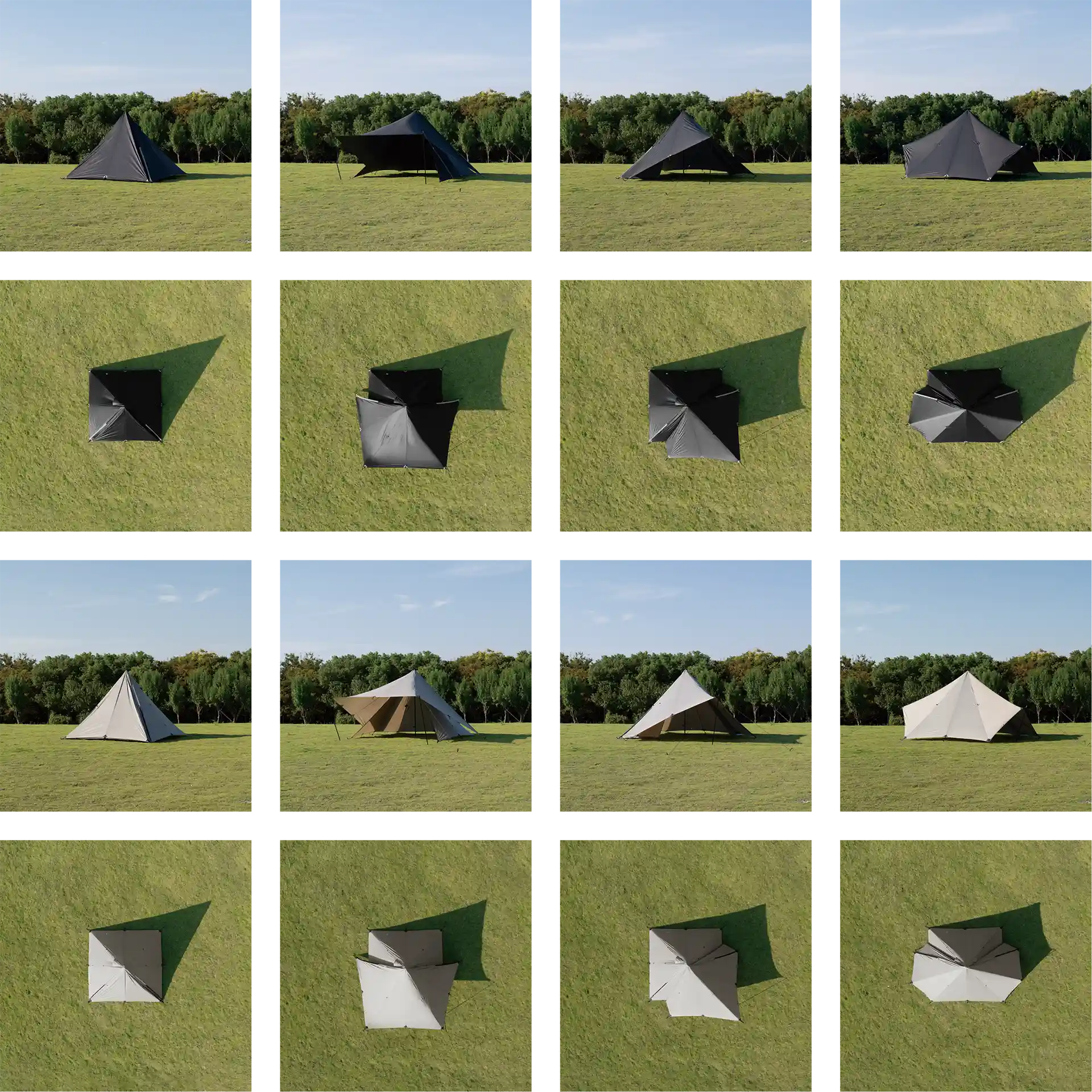 ● Luxurious space for one
The single sub pole set-up offers a generous fly area with only one main pole and one sub pole.

● Comfortable space for two
This setup is the easiest to pitch and and can provide a more spacious fly area than the single sub pole set-up.

● Shelter space
Convert your tent into this tipi-style shelter for night time and windy weather.

● Party space
Thanks to the flat design of Origami, it can be unfolded and used as a large fly if you have two additional long poles. (not included in the Basic Set)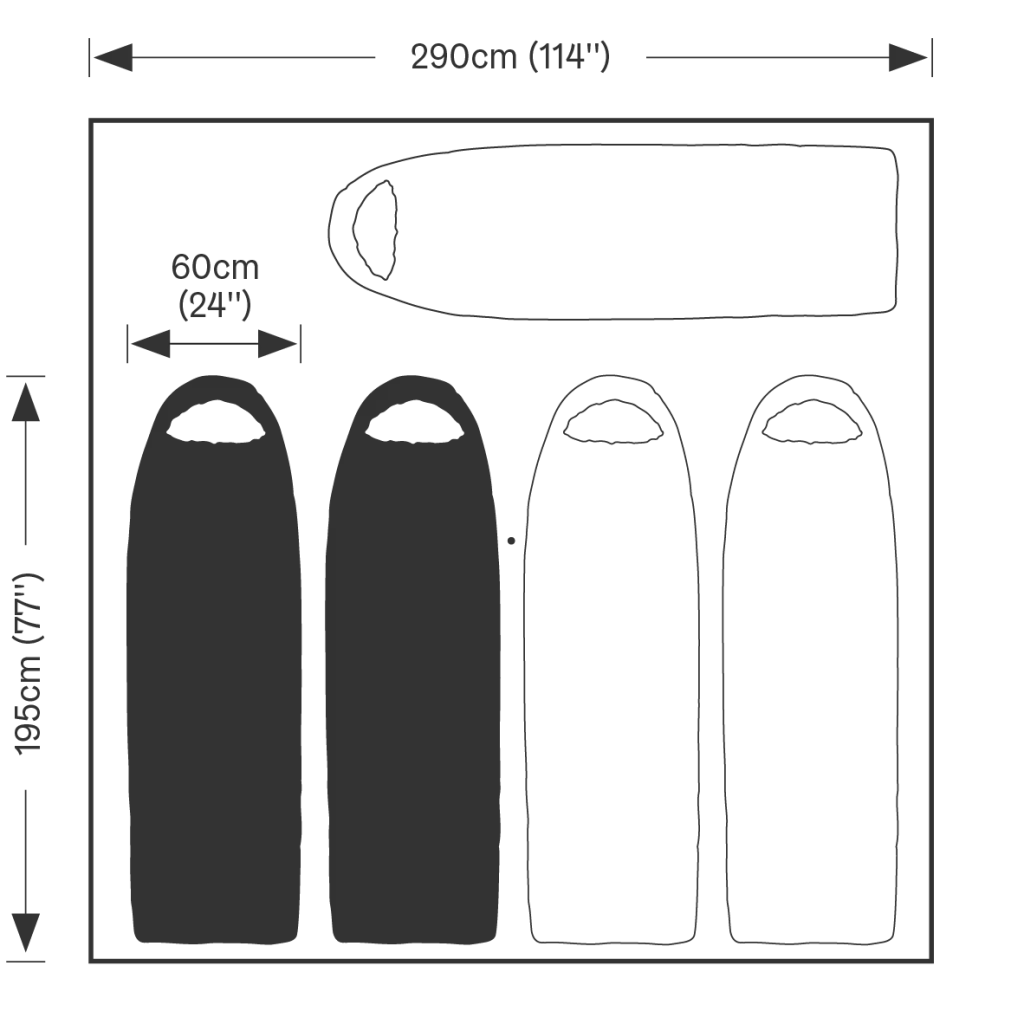 Origami provides plenty of space for two people to use comfortably. Maximum sleeping capacity is five people.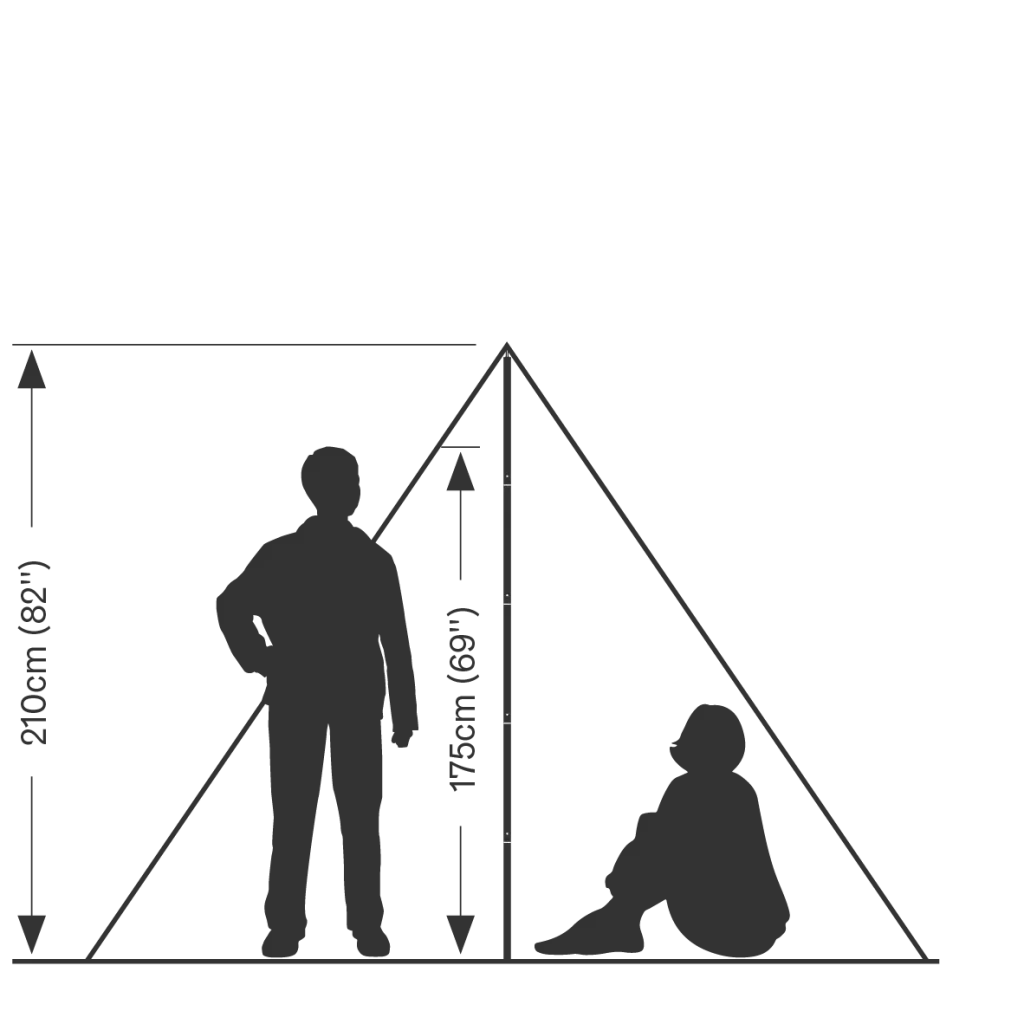 The maximum height of Origami (tipi-style set-up) is 2.1 meters, which can accommodate adults standing in the tent.
Easy to set up

Due to its flexible design, it may take a little time and practice to get familiar with Origami's different set-ups. In order to make it easier, we developed a numbering system for Origami's attachment points. In the user manual and elsewhere, when we introduce various set-ups, numbered figures are also included, which can be easily referenced when pitching.

The main fabric of Origami is 70D ripstop nylon. Nylon is a class of fabric that is both lightweight and durable. The fabric is silicon and PU coated with a hydrostatic head of 2000mm.

We have tested samples from mutiple fabric suppliers to ensure our fabric meets a higher performance standard. With the weight per square meter less than 80g, our fabric offers better breakage and tear resistance than most of its polyester counterparts, and its nylon conterparts of similiar specifications and treatment.
Detail matters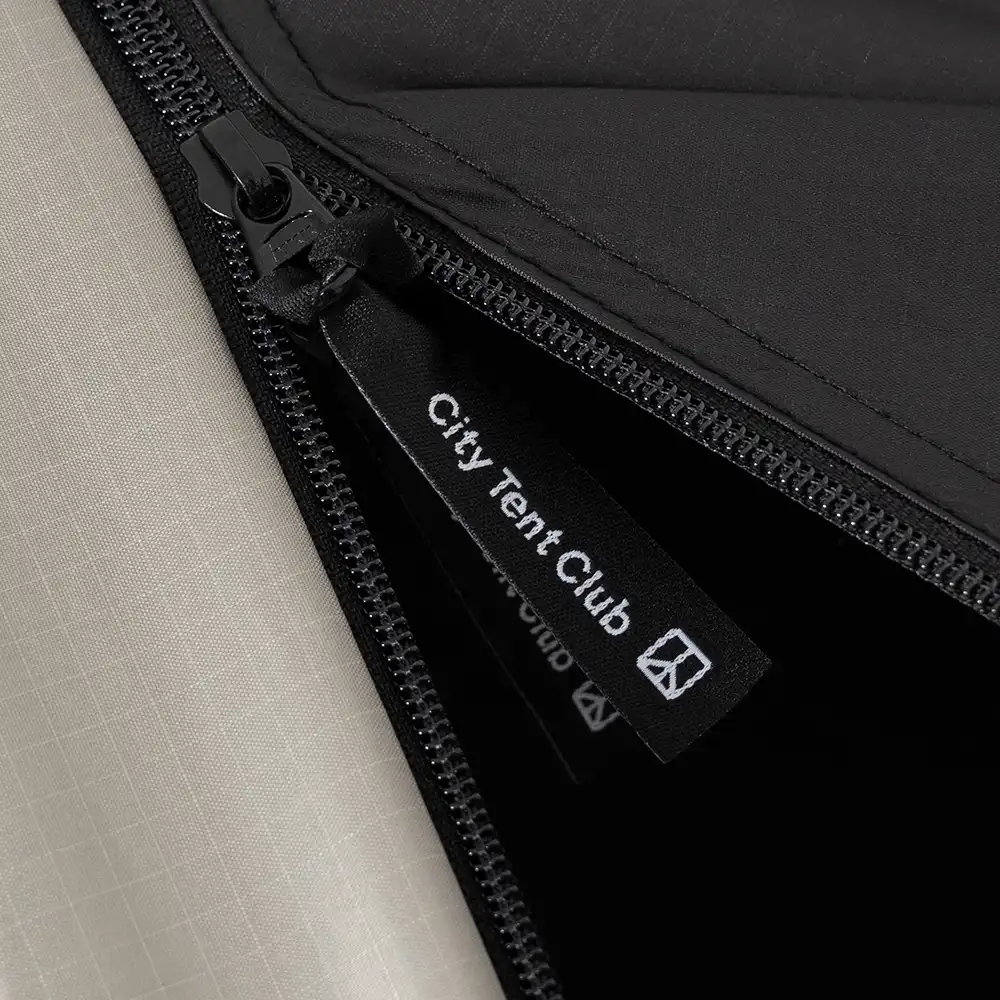 We use YKK zippers to ensure a smooth experience all the way in the lifetime of the tent. UTX Duraflex buckles are used in key parts of the straps for enhanced durability.
Pole lock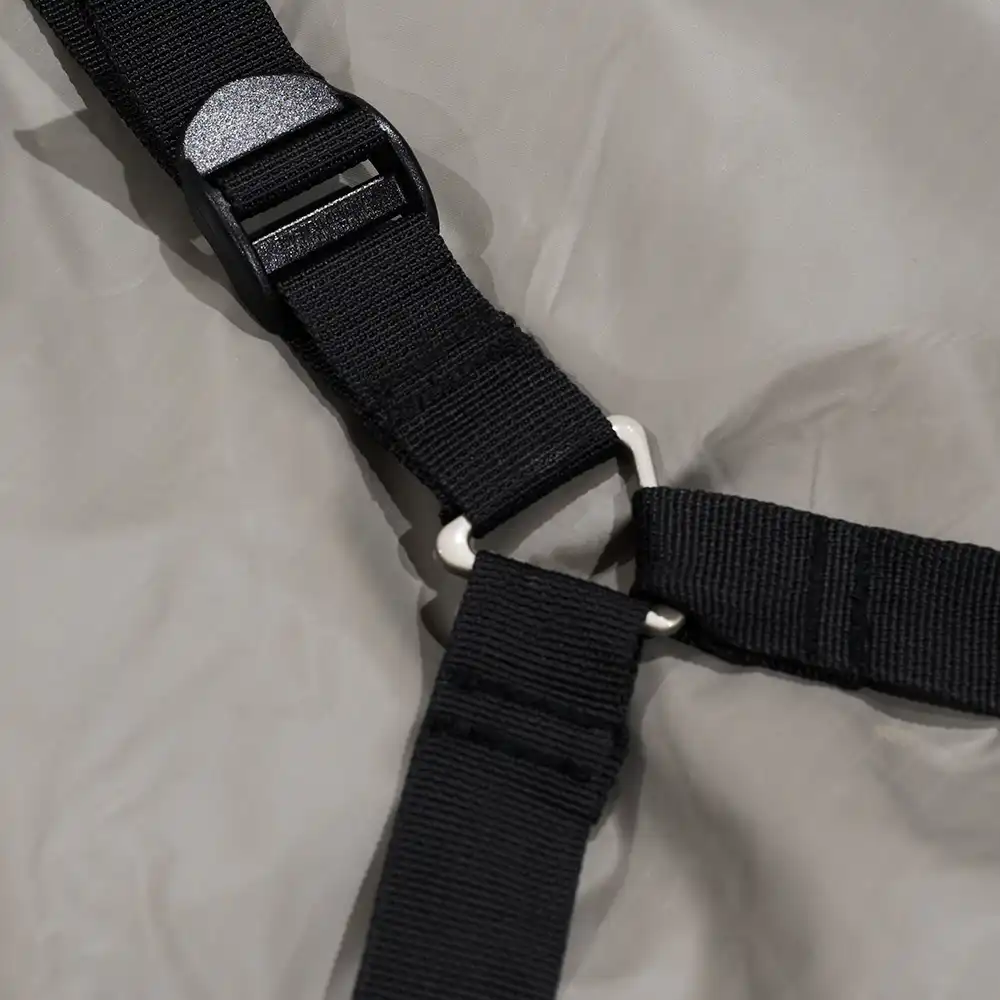 Origami features an newly designed locking mechanism to use hand in hand with our "Bamboo" tent poles. This is used to fix the tip of the tent pole at the center of the flat-designed Origami tent.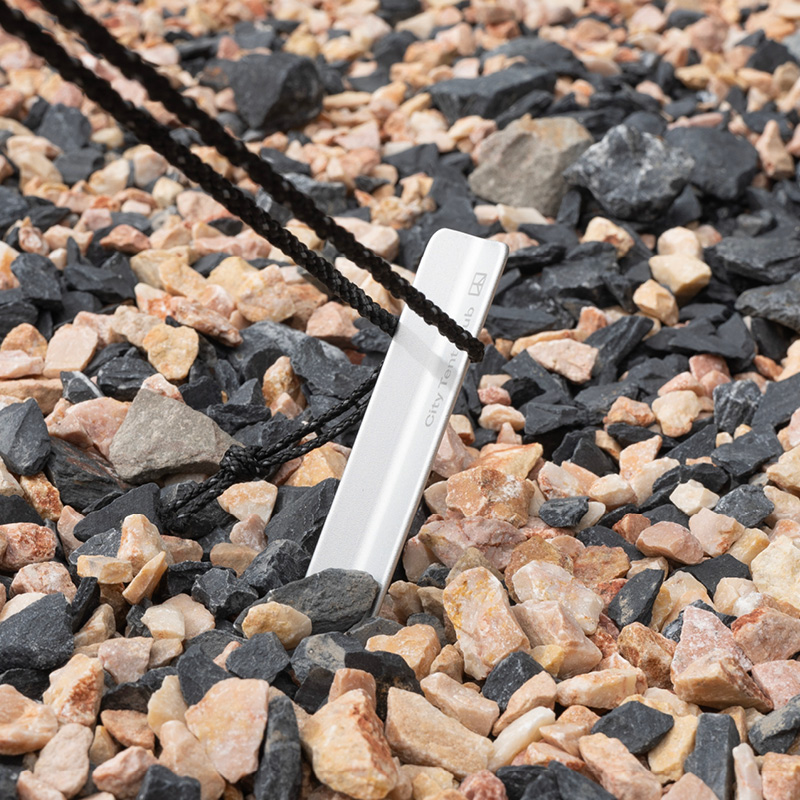 The Origami Basic Set comes with a generous set of 14 pieces of our Pierko 25 tent stakes. They are very tough and optimized for light-weightness and holding performance. Their design also makes them easier to use with Origami's elastic attachment points to easily convert between different set-ups.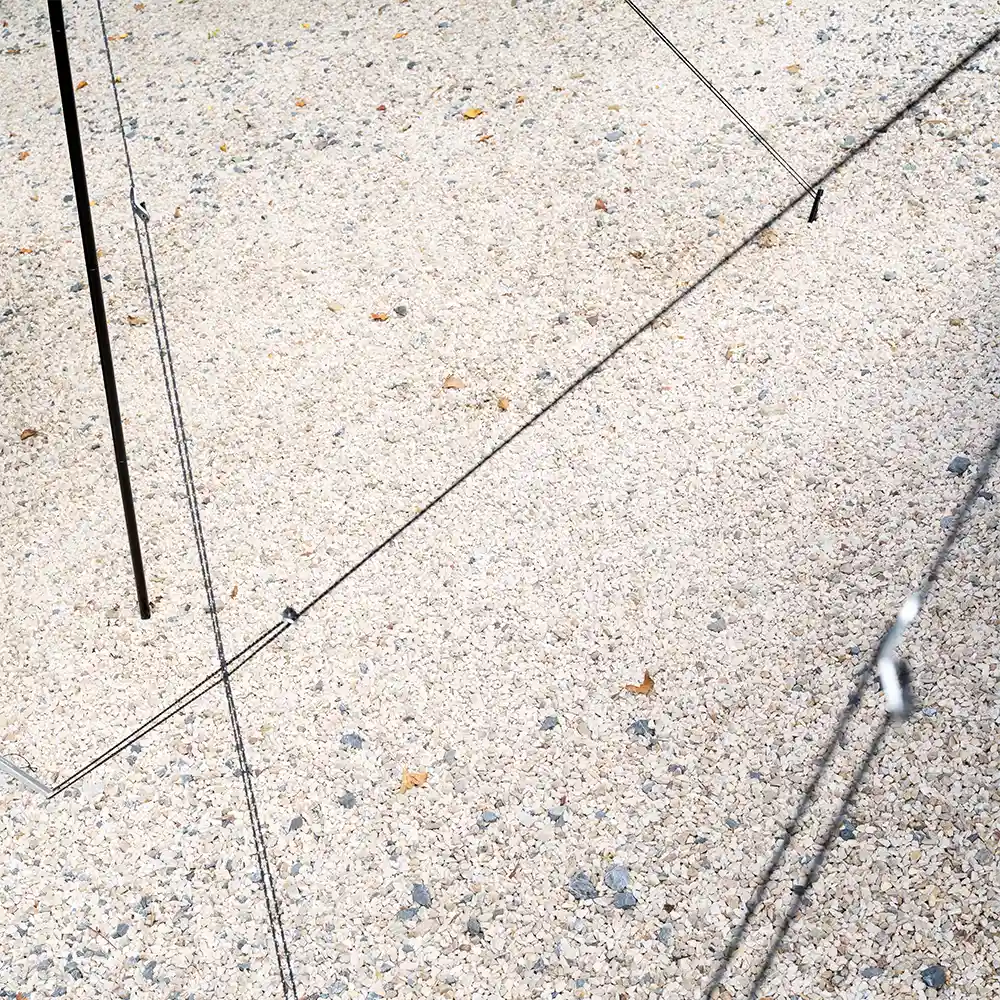 UHMW-PE (ultra-high molecular weight polyethylene) reflective guy rope is not only lighter, but also has higher strength and wear resistance than its counterparts made with traditional materials.
Easy to carry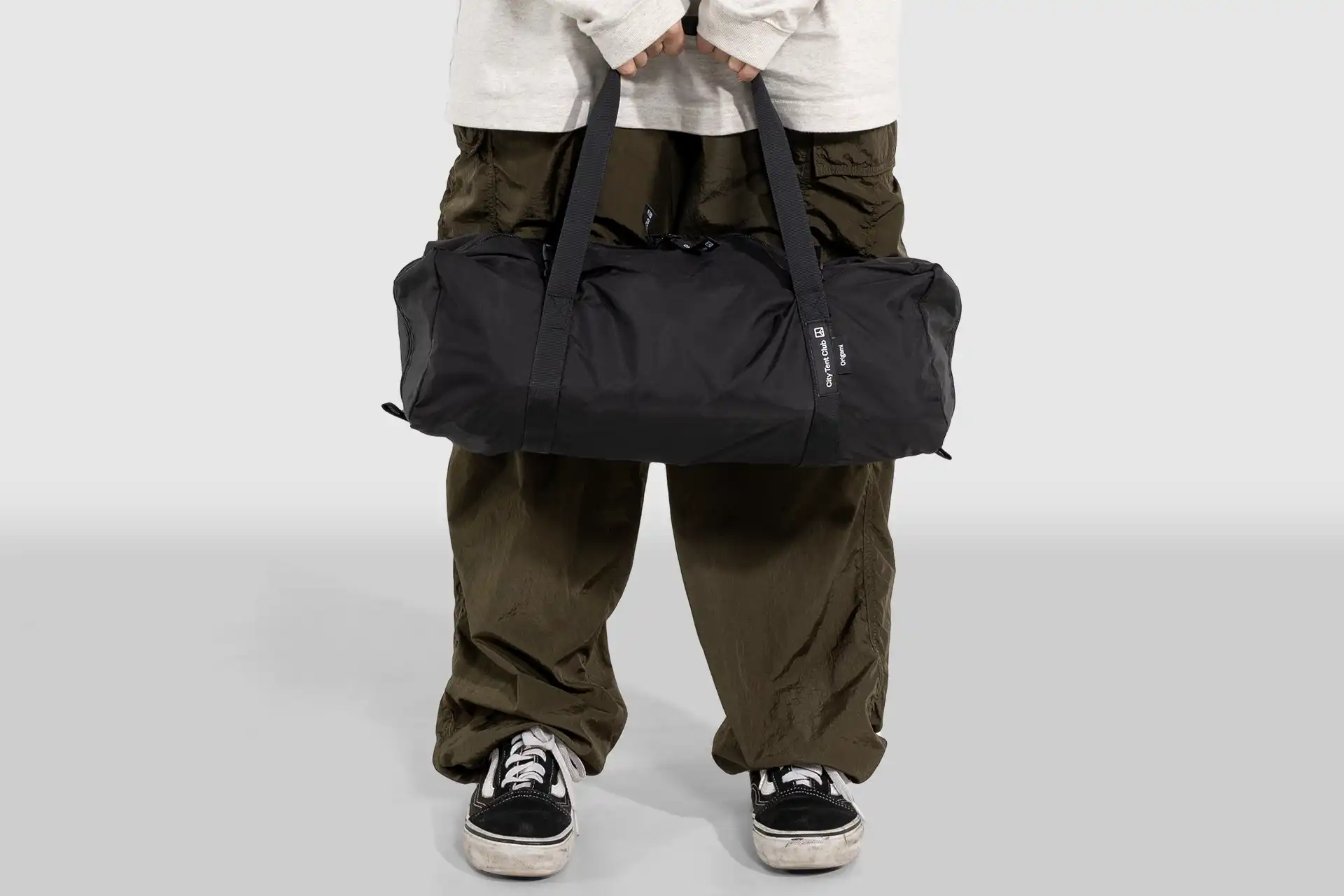 Despite its relatively large size, Origami is really not that heavy. The tent body is just around 2.55kg. All that accessories included, the Origami Basic Set is about 4.6kg. With its packed size only 48 × 20 × 20 cm (18.9″ × 7.9″ × 7.9″), the Origami Basic Set can be easily carried around in your car or with your bike.
Unlock more set-ups


In addition to the official recommonded set-ups, Origami can also be pitched in more set-ups to suit different occasions. Come and see how other users have set it up, and you are welcome to share your set-ups with us!
www.citytent.club/en/origami-showcase/
Color options

Origami is now available in Grey and Black. Darker color offers higher opacity, creating darker shade inside the tent. We recommond black for people who needs better light-proofness, and grey for people who prefers a brighter internal space.
Inner tent

Worrying about insects and condensation?
Upgrade your sleeping experience by using Origami with our inner tent Magpie to isolate from insects and condensation.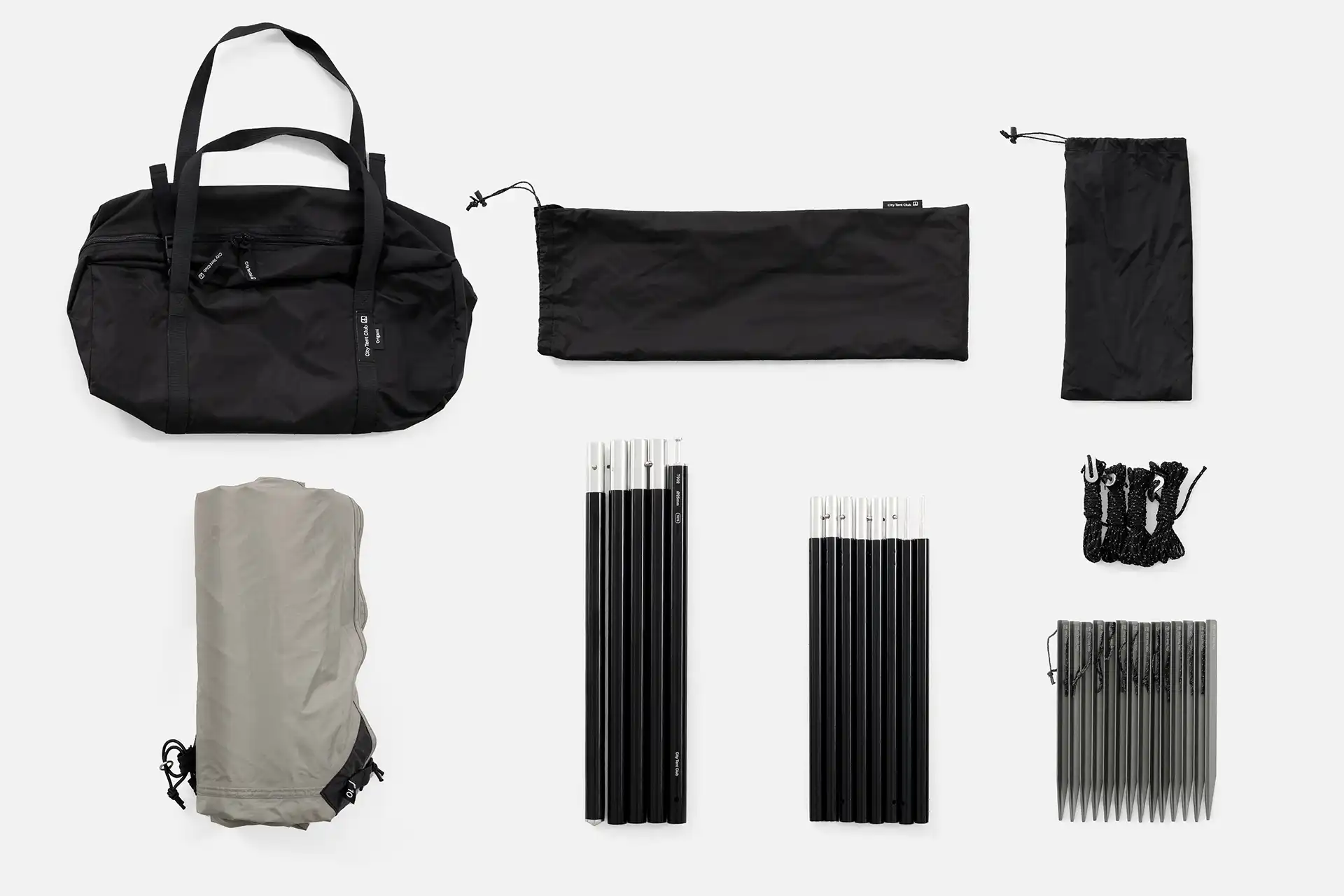 The Origami Basic Set includes:
1x tent (outter tent)
1x main pole "Bamboo"
2x sub pole "Sugar cane"
14x tent stake "Pierko"
4x guy ropes
1x pole case
1x accessories case
1x carry bag
1x user manual
CTC-T201

Tent
(outter tent)

Material

70D Ripstop Nylon (Silicon + PU coated)

Hydrostatic head

Size

Flattened 5.8 × 5 m

Tipi-style 2.9 × 2.9 × 2.1 m

Weight

Tent Pole

Material

Size

Main pole Φ 25 mm × 2.1 m

Sub pole Φ 19 mm × 1.3 m

Weight

Main pole 530 g (18.7 oz)

Sub pole 340 g (12.0 oz)

Tent stake

Material

Size each

12 × 18 × 250 mm (0.5″ × 0.7″ × 9.8″)

Weight each

Guy rope

Material

Ultra High Molecular Weight Polyethylene

Size each

Weight each

Bag and cases

Material

Weight

Carry bag 190 g (6.7 oz)

Pole case 56 g (2.0 oz)

Accessories case 20 g (0.7 oz)

Basic set

Total weight

Packed size

48 × 20 × 20 cm (18.9″ × 7.9″ × 7.9″)